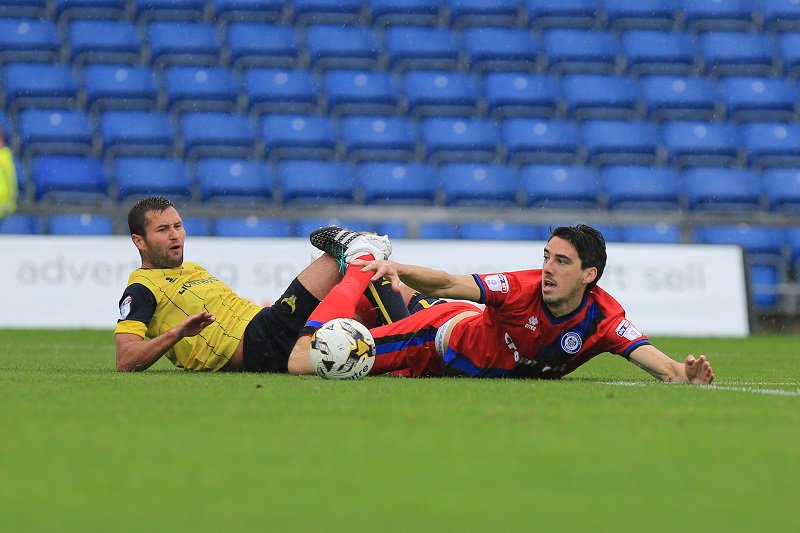 All living things are basically commonly found elements organised in an unfathomably complicated way. If you were to try to create something living in a laboratory from its core elements the closest you might get to creating something that actually lives is a smelly sludge. Scientists know much more than you, but compared to the totality of knowledge, they don't know very much.
Following a successful transfer window in which the promotion squad from last year was radically re-modelled, it feels like we have the core elements we need to be a pretty decent League 1 side, but it doesn't yet feel like it has wholly combined to create the living, breathing side Michael Appleton envisages.
Kemar Roofe's return as guest of honour at half-time against Rochdale was a telling reminder of what might be missing. The first 45 minutes seemed typical of all our home games this season; we matched our opponents but they looked more threatening.
The difference was pace, our lack of it concentrated the midfield meaning that balls went astray because there was no time to pick a pass and when there was, it had to be absolutely perfect to weave its way through crowds of players. What Rochdale did, and we didn't do, was break with speed at a moment's notice. This ability to shift gears is the most significant difference between League 2 and 1 so far.
Marvin Johnson might just be the key component, the DNA, we need to bring the everything together and fire us into life. He has pace, which is essential, although he really only showed it in the last minutes, but his presence was, in some ways, more important.
The by-product is that opposing defenders sit just slightly deeper to try and cope with his threat. That gives a fraction more space in midfield which should help Lundstram's passing, allow Sercombe to run from deep and give the likes of Rothwell, as well as Roberts and Crowley, the space to move the ball. Rothwell was keen to make an impact, but he had to attack from deep in the first half and just ended up in traffic, second half he had space to dribble into putting Rochdale more not the back foot.
The new rules around loans mean that there is much more pressure on teams to get themselves together in the summer transfer window – there's no more tweaking now until January. So all the components are now in place, time to bring them to life. We can ease into that over the next few weeks. Who's next?