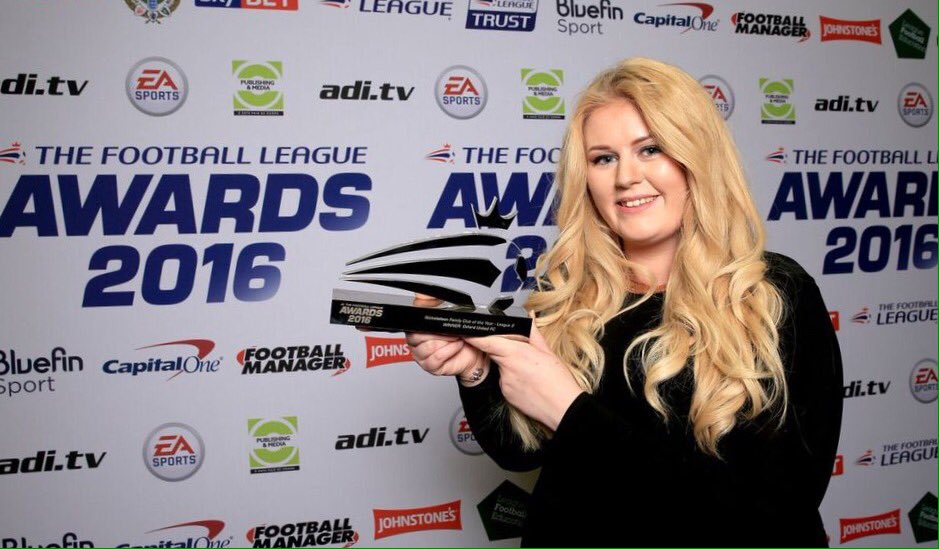 There was something brewing this week, something dark and sinister. The promise (threat) of a new social media policy being introduced after the club's popular fan liaison bod Sarah Gooding left for West Ham.
Ironically, it was difficult to establish, via Twitter, just how the club's social media activity was going to change. One theory was that we might head down the route of Charlton, and make fans' behaviour on social media a condition of holding a season ticket. There was speculation that Gooding's openness with the fans was a reason that she'd left. They, the new evil corporate Big Boss, wanted to control our minds.
But, actually, no. Instead the club announced that a new marketing bod has joined fresh from university. Alongside that were a series of tweaks to the way the communications were being run by the club.
Most notably, gone is the 'chatty' club Twitter feed available day and night to answer questions about how many tickets we'd sold for next Tuesday's away game. In its place is an email manned by a couple of volunteers that the club would like to recruit. Like a chat line, but by email, and less sexy.
Fans are, as fans often are, outraged. Sarah Gooding would be turning in her grave if she was dead, which she isn't, she's at West Ham; we've established that.
Admittedly, Gooding's endless dedication and patience did make talking with the club a more enjoyable experience last season, just one of many ingredients which made the year such a memorable one.
But those who are outraged by the corporatisation of the club's communications miss two things. The first is that replacing Gooding with another Gooding was always going to be nearly impossible. She clearly loved her job; it was her natural willingness to engage which drove the communications. But, it is not reasonable to expect another person to answer a tweet about the club's stock of anthem jackets at 2am. If they could find someone wanting to do that, then great, but the club has a duty of care to look after its employees and running them ragged defending the colour of its 'snapbacks' is not reasonable.
The second thing is that the club is still only a small business. There is not a bank of social media specialists working around the clock. It has to channel incoming and outgoing communications efficiently, because it can't afford not to.
If anything, the club is too open with its communications. We have been 'promised' a new stand and scoreboard. Both have been delayed for whatever reason, and now there are fans tapping their watches wanting to know exactly what's going on. We tried to explain our support for the EFL Trophy re-formatting and people picked it apart. Even announcing a new 'social media policy' was completely unnecessary because it has created expectations and invited comment. All they've done is reorganised how their communications are channeled in an attempt to manage them with the limited resources available to them.